The world is a global stage with intricate dynamics in various fields and human endeavour in constant evolution. So is accountancy as a field – and the quest for securing the right job by accountants.
In this article, we shall focus on the following aspects: resume-building tips and strategies for accountants, and how to network to build professional connections. We shall then conclude by exploring insights into job search platforms and websites for accountants and industry-specific accounting certifications that can enhance their job prospects.
Resume Building: Tips and Strategies for Accountants
The first step in this process is to showcase your skill, experience, and expertise in the field by building an effective resume.
Understanding the Importance of a Professional Resume
A well-written CV otherwise known as a resume is the first impression prospective employers get of you. It should briefly talk about your experiences, and capabilities as an accountant and outline your qualifications. You can check here to read up more on this subject.
Key Components of an Accountant's Resume
The key information that should feature in your CV are:
Contact Information: the employers should be able to reach you with the information you supplied.
Professional Summary: write a compelling summary about your skills, experience, and career objectives.
Education and Certifications: your educational qualifications and relevant certifications obtained should be listed under this section.
Work Experience: provide: all relevant information about your work history, plus the roles and responsibilities played during such tasks should be itemized.
Skills: enumerate the core accounting skills you've such as auditing, accounting software proficiency, financial analysis, etc.
Tailoring Your Resume for the Accounting Job You Seek
This is another important aspect in building your resume. In implementing this, take note of the following:
Keyword Optimization: incorporate identified keywords in the job listing in your resume
Relevance: skew the skills and experiences you put in your resume to the specific accounting job or roles you're applying for.
Quantifiable Achievements: use measurable indices to showcase your achievement in your previous roles.
Formatting and Presentation
These are little but critical parts of your CV finishing.
Clarity and Readability: your resume should be clear, well-organized, and readable.
Consistency: use a consistent style throughout the resume. This means your font, heading, bullet styles, etc. should be consistent.
Proofreading: clear, and format all grammar errors before submitting your CV.
Seeking Professional Guidance and Feedback
There are educational institutions or professional organizations that offer carrier services; use them. Additionally, contact experienced accounting professionals or mentors to seek their input and feedback.
You may even consider hiring professional resume writers to give your CV the finesse you seek. You can visit this website: https://accountingsprout.com for more information. Be sure to also look out for templates that capture what you need.
Networking for Accountants: Building Professional Connections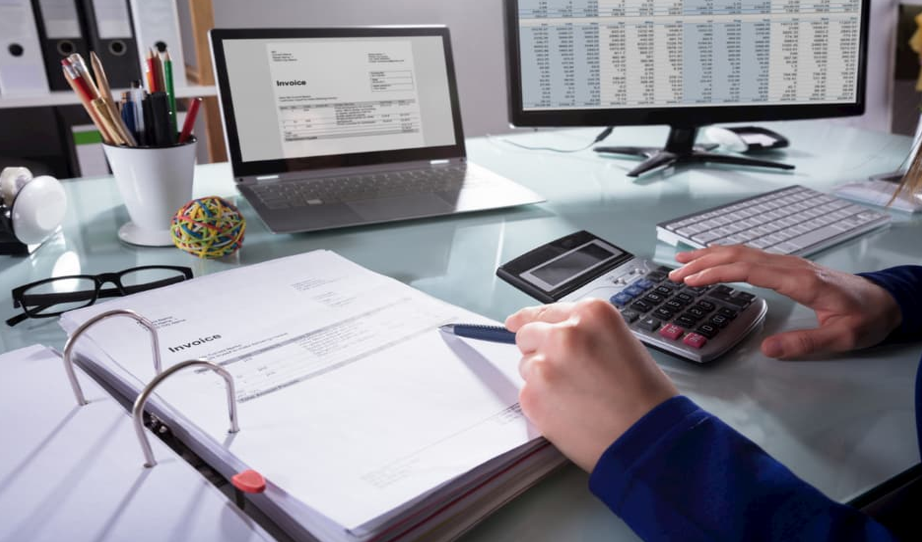 To propel your career forward, you need to network effectively. This section offers insights and strategies on how to go about this.
Understand the Significance of Networking: networking opens doors by providing the opportunity to connect with professionals.
Leverage Professional Associations and Organizations: joining professional bodies such as the American Institute of CPAs (AICPA) can help you connect more easily with fellow professionals.
Utilizing Online Networking Platforms: create a strong LinkedIn profile; join accounting groups to engage in discussion and establish links.
Leveraging Alumni Networks: seek mentorship and guidance from experienced alumni in your field.
Maintaining and Nurturing Professional Relationships: after networking or each contact, send a thank-you note to stay in touch. Share valuable resources in your group to establish yourself as a valuable contact.
Maximize the Use of Job Search Platforms and Websites
This section offers insights into various online job search channels open for your exploration as an accountant.
Understand the Landscape of Online Job Search: there are online job search platforms that have streamlined the process of job search. Features such as alerts, job filtering, and direct application submissions are available on these platforms or websites.
LinkedIn: LinkedIn is a professional networking hub. By leveraging it, you can connect with industry professionals and explore various job openings.
Specialized Accounting Job Boards: you can gain valuable resources by exploring specialized accounting job listings and databases of jobs from various sources on the platform.
Company Websites: you can also visit the career pages of accounting firms on their company websites or follow outlined application processes on such websites to indicate your interest in advertised roles.
Industry-specific Accounting Certifications: Enhancing Job Prospects
Industry-specific certification will enhance your job prospects as an accountant. This section examines some of these certifications and how they can enhance your career.
The Value of Certifications in the Accounting Industry
Certifications show the accountant's proficiency in specific fields of accounting practice. It is a measure of the holder's level of being up-to-date in the industry and a commitment to professional growth.
CPA (Certified Public Accountant)
CPA certification is a demonstration of the holder's expertise in accounting principles and practice. It is a certificate that has wide recognition and high esteem in the industry. CPA-certified professionals have higher job prospects with promising high salary potentials.
CMA (Certified Management Accountant)
This certification indicates proficiency in strategic business decision-making with a focus on management accounting and financial management. This certification proves expertise in financial analysis, planning, and control – and enhances career growth.
ACCA (Association of Chartered Certified Accountants)
This is an international certification that covers diverse areas of accounting and financial management subjects. Because it is a certification with a global outlook, its marketability spans across international borders.
CFA (Chartered Financial Analyst)
CFA is a testament to the holder's management and investment research portfolio. CFA-certified accountants can work in diverse areas such as asset managers, financial analysts, or investment bankers.
Investing in accounting certifications is a worthwhile venture if you can afford them because they don't come cheap. Apart from its cost implication, it requires a lot of time and preparation to achieve – but the benefits in the long run far outweigh the initial trouble.
Conclusion
The focus of this article is on how to create an impactful and customized resume for job-seeking accountants. It also emphasized how you can ride on the power of networking, via online platforms, maintain relationships, etc. to propel your accounting career.
In the same vein, to get a competitive edge in a crowded job market, the need to get an industry-specific accounting certification was highlighted. Securing these certifications not only validates your skills, it enhances your prospects of getting a job as an accountant and is a testament to your professional growth.