There are numerous benefits to using temporary staffing agencies, but most people are unfamiliar with the process behind it all. How do temporary staffing agencies work? A lot of people know the basics, but they're still not sure how they actually work in practice.
Are the temps really fully trained to do the job? What exactly happens when someone needs to replace an employee on short notice? What kinds of employees do these agencies typically hire? This inside look at "How Do Temporary Staffing Agencies Work?" will answer all of these questions and more so you can be confident about putting your trust in them when you need to fill an important position with little notice.
What Are Temp Agency Jobs Like?
Temporary jobs are an excellent way to gain valuable experience, find a new career, or just make some extra money in your spare time. However, temp agency jobs can often be tough and exhausting. But not all is lost! Temporary staffing companies are here to help out and make the process much easier for job seekers as well as companies that need to fill vacant positions quickly. By utilizing a staffing company, you will no longer have to worry about filling out dozens of applications only to hear nothing back from potential employers.
In addition, temps have the advantage of being able to choose which company they want to work with based on what kind of position they are looking for and which company seems like it would be a good fit for them. All this information will come up during the first phone interview with a potential employer.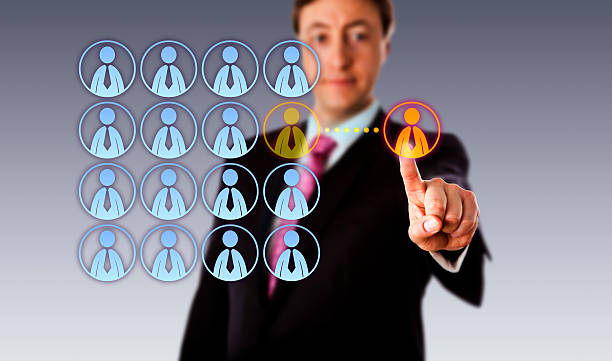 How Do Temporary Staffing Agencies Work?
From the job opening to hire, here is How Do Temporary Staffing Agencies Work?:
Employers contact the agency
When employers need to hire new staff, they contact temporary staffing agencies. they explain the job description, qualifications required and the number of employees needed and then sent all the necessary documentation to be reviewed by the agency. Once the company has an understanding of what is needed, they will post a contract with details about the position on their website and submit it to a database that all staffing companies have access to.
Candidates Apply
A temporary worker may then apply for any open positions listed by these companies. the recruiters review their skills and qualifications to see if they meet the requirements for the position. If the candidate doesn't meet the employer's requirements, they receive instructions for improving their skills.
Interviewing At Temp Agencies
Temp agencies first conduct the interviews themselves to find suitable candidates before sending them to interview with the company. The agency then sends their reports to the client if they are successful.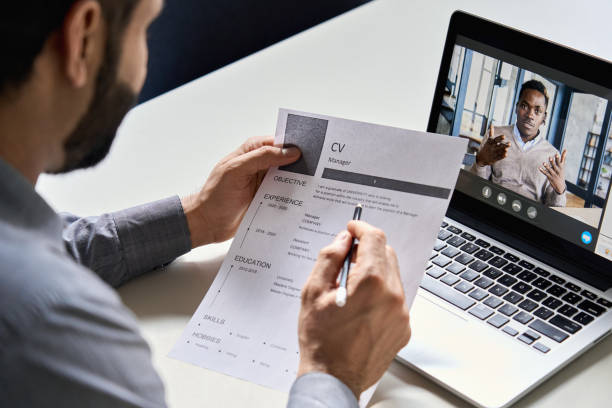 Interview Managers At The Company
once a candidate is chosen, they have a face-to-face interview with managers at the company before starting work. The process usually takes about one to two weeks. But more than five employees are required 3-4 weeks.
Contract and Salary
If the company selects the candidate, The agencies take care of most of the paperwork. Every business is different and requires different things from their team members, but there are some fundamental practices that most businesses follow. All basic and specific rules and regulations will be mentioned in the contracts.
If you are already working with another company, you need to send the content letter. Once they receive confirmation that you are no longer employed with that company, you can start working for your new employer without any gap in employment history or penalties from your old employer.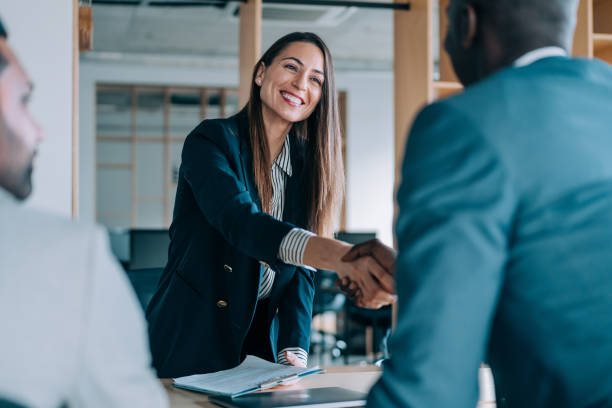 Remember: Temporary work is often higher paying than entry-level jobs but typically does not come with any benefits like healthcare, sick leave, or pension plans.
FAQs
Do staffing agencies charge fees?
Temporary staffing agencies generally charge a fee to clients and candidates in the form of a recruiter's fee. There are usually many different kinds of fees, and it is important to understand what all these charges are for, who gets them, and how they are determined before you decide on which agency to hire.
Interview fees: This is the cost for an interview at an agency – if you get hired, the agency will refund this amount back to you.
Placement fee: A placement fee is what an agency charges for placing a candidate with your company. The placement fee can be paid by either the candidate or the client company depending on agency policies.
Compensation fee: This is a fee that is charged by an agency if they hire and pay a candidate on your behalf.
Advertisement fees: If an agency finds a candidate through advertising such as job boards, social media or newspaper ads, then the client may have to pay extra for those advertisements.
Administrative fees: If you need administrative services such as help with payrolls and tax payments then there may be additional costs associated with that service. It's best to ask upfront about these additional costs so there are no surprises later on.
Are the temps really fully trained to do the job?
The extent of training depends on the type of assignment, but more often temps are fully trained to perform the job. They will go through a multi-step orientation process to acclimate themselves to the facility and prepare for their duties ahead.
Throughout each orientation process, temp employees will be given hands-on training and instruction about their position's duties and expectations.
What kinds of employees do these agencies typically hire?
Temporary staffing agencies typically hire skilled workers that companies and other organizations are looking to fill in for a certain time period. These employees are commonly hired for a one-time project or for a set time frame such as three months or six months.
Let's Sum Up
Does your company need to hire a temp to help with a project? Or do you want a temporary job with the help of a team agency? If so, we hope this blog has helped you to understand how temporary staffing agencies work and how they can benefit you! If you have any other questions about temp staffing services, please write in the comment section below. We are always happy to answer any questions you might have. Thanks for reading "How Do Temporary Staffing Agencies Work?". We hope this has been helpful!
Also Read:
How Is Urbanization Affected By Business?
Coinmarketcap Pikachu Inu: The Top Trending Coin
How Can Trust Be Gained Between The Business And Development