How Long Does GOAT Take To Ship?
How long does it take for GOAT to ship? Is GOAT safe to use? How does GOAT work? These are all questions we will address in this guide so you can make an informed decision about whether or not this service is right for you. We'll look at everything from the cost of shipping to how to get the best price and other tips and tricks you may not know about using GOAT.
GOAT – The Best Online Marketplace For Sneaker And Apparel Evangelists
GOAT was created for the sneakerheads by sneakerheads. GOAT is an online marketplace that specializes in high-value, limited edition or otherwise rare finds where sellers can list their products for buyers. Since its inception, the site has facilitated the sale of more than $100 million worth of sneakers and apparel. Sellers on GOAT are verified sellers only, which means they have been granted access after demonstrating a history of successfully selling on GOAT. If you are not a verified seller, you cannot sell any items on GOAT.
Since many of these shoes and clothing pieces are hard to find or sold out in stores, this opportunity appeals not just to those who want great prices but also to those who want exclusivity (since it's harder for counterfeit products). You'll find almost everything here.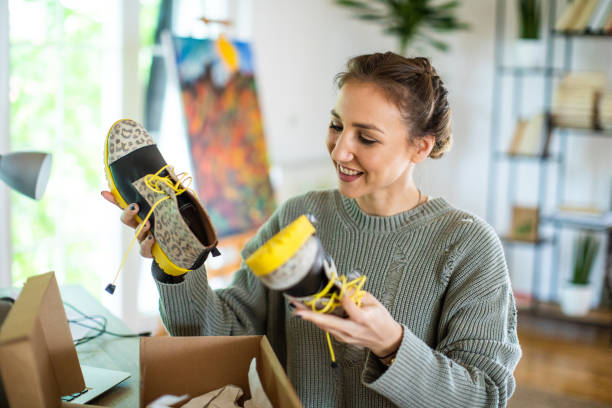 How Long Does GOAT Take To Ship?
So depending on the specific terms and conditions, ordering a new pair of sneakers can take 3-4 business days to ship to the United States. If you order a product that is not pre-verified, the seller will send the item to the verification center. GOAT requires 1-2 more working days to verify an item's authenticity and quality. After that, GOAT will ship the item to you if it is authentic and meets the basic criteria. After the verification process, delivery will take 3-4 working days.
You can also place an urgent order by selecting "Instant" while choosing an item. The "instant" products are pre-verified. They will save your verification process days – you will receive the order within 24-48 hours.
How much does shipping cost?
US domestic shipping is $14.50 to 48 contiguous states and $15 to Hawaii and Alaska (other than "Instant" items ordered with the Next Day shipping). Next Day shipping costs $25.
| | |
| --- | --- |
| Countries | Shipping Costs |
| Canada | $30 |
| Hong Kong | €15 |
| EU (other than Malta and Cyprus) | 78 HKD |
| Malta and Cyprus | €25 |
| Singapore | S$7 |
| People's Republic of China | $25 |
| United Kingdom | £13 |
| Other countries | $40 |
FAQs
Is GOAT shipping over the weekend?
Shipping time can vary based on the time of year, but in general, your sneakers will arrive within 3-4 business days of your order being placed. Weekends and holidays are not included, so please plan accordingly. Once your package is shipped, you will receive a tracking number. You can trace the status of your order by visiting this link.
Can I place an urgent order on GOAT?
Yes, you can place an urgent order on GOAT. To do so, select pre-verified items, and you will receive them in 3-4 days.
Where does GOAT ship from?
Orders are shipped from their GOAT USA facility located in Plainview, New York.
Is GOAT safe to use? Are their products authentic?
All products are by verified sellers. Sellers are not allowed to sell fake items or any items that infringe on the copyright of a third party. If you find an item you believe is fake or violates your rights, please report it to our help center and we will review your request promptly.
How Long Does It Take GOAT To Ship Apparel And Accessory Items?
GOAT will take 4-8 working days on average for shipping Apparel And Accessory Items. It is possible, however, that certain items may take longer than 8 working days if the product is currently unavailable. In these cases, they will notify you in advance of the extended delivery date and refund any extra fees incurred by the carrier.
Can I Change The Shipping Address After I Have Placed The Order?
In order to change your shipping address, you will need to cancel the original order and place a new one. Unfortunately, it is not possible to do so after the initial order has been placed.
What does the verification process include?
This process includes verifying your shoe size, checking accuracy and completeness, reviewing your order and confirming your other requirements. If GOAT finds that the product meets your requirements, then it will ship to you.
Thanks for taking the time to read this blog post. We hope that you found this information useful and that you now know How Long Does GOAT Take To Ship? If you have any questions or concerns, please write in the comment section below.
Also Read:
Why Are Golden Goose Shoes So Expensive? Top Reasons
How To Get My Husband On My Side? Tips and Tricks